A British study shows a possible link between several metal-on-metal replacement devices and an increased risk in cancer. The Sunday Telegraph, a British newspaper, disclosed results from a recent study that show the potential link. Over the past couple years, doctors and patients began second guessing the performance of metal-on-metal replacement systems. Several systems were failing within only a few year of surgery, causing multiple revision surgeries and still no improvement in pain.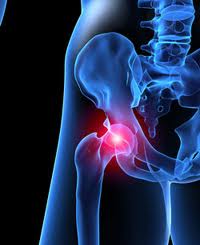 In 2010, a leading manufacturer of an all metal-on-metal hip replacement system, DePuy Othaepedics, recalled more than 90,000 hip replacement systems due to an unusually high failure rate. Studies showed the metal-on-metal hip replacement systems were found to shed tiny pieces of metallic ions that led to a high risk of causing permanent tissue, muscle and bone damage. According to the Sunday Telegraph, "there are also concerns that metal traces in the blood could put major organs at risk of being slowly poisoned, and increase the chance of cancer – in particular in the kidneys and bladder."
The article discusses results from a recent in-depth study that found genetic damage to the bladders of 17 out of the 72 patients tested, three of the 17 patients developed cancer. British regulators plan to continue further research and warn patients about continuous tests and to be aware of any signs or symptoms. (read full story)
—–

As of today, British regulators have not recalled any of the devices but plan to issue new safety guidelines for doctors and patients. If you or a loved one have received any type of metal-on-metal replacement system and feel it is not working correctly and could severely alter your health, don't hesitate to contact an attorney. At Borchardt Law Firm, we have seen and dealt with several medical device cases and feel the work we do will continue to better protect future generations of Texans. Feel free to give us a call.
Toll Free: 866.832.9300
Phone: 817.332.9300
Fax: 817.332.9301
firm@attorneysmb.com
1300 South University Drive, Suite 500
Fort Worth, Texas 76107
Sources:
http://www.telegraph.co.uk/health/9061781/Hip-replacement-patients-could-face-increased-risk-of-cancer.html