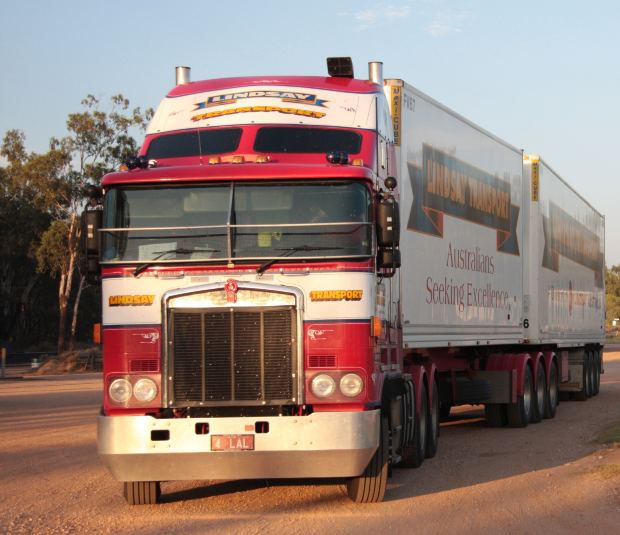 The American Trucking Association has recently been lobbying Congress to expand current weight limits for semi trucks. The Jere Beasley Report states that, since 1991, the weight limit for such trucks has been 80,000 pounds. The industry is now hoping to increase that weight limit to nearly 100,000 pounds. Many trucking manufacturers firmly assert that this change would be beneficial for everyone, but the proposal has been met with criticism from many safety advocates.
The American Trucking Association defends a weight increase by suggesting that, by increasing the amount of products each truck could carry, it would actually decrease the number of trucks on the road. This could result in fewer emissions, and solve the current problem of driver shortage, according to the Athens Banner-Herald. The organization also states that when heavy trucks are allowed on highways, they will not have to take side-roads in order to avoid weight regulations. The ATA has implied that this might increase safety by keeping large trucks from entering residential areas and thus remaining on highways where infrastructure is better equipped to handle their weight. According to the Knoxville News Sentinel, Michael Robinson, Director of Legislative Affairs for the American Trucking Association, said "We think it's important for the economy and for the environment."
Despite the ATA's promising view of an increase in weight limitations, such a shift would pose some very serious problems. It would certainly increase the stress and strain on highway infrastructure, which is a major safety concern. Considering federal funding for such maintenance is decreasing, the problems created by heavier vehicles could prove quite severe. Heavier trucks would also be more difficult to stop in emergencies. The fatality rate in heavy truck crashes is 50-60%, already twice that of smaller vehicles.
Additionally, truck manufacturers do not undergo strenuous safety testing the way other vehicles do. It is also unlikely that the trucking industry would change design processes to improve crashworthiness to accommodate these heavier weights. So, even with the purported benefits of increasing the weight of semi-trucks, the fatality statistics in truck crashes would likely only continue to rise.
Ultimately, the safety threat of larger and heavier trucks is very real. If you feel strongly about keeping these trucks off the road, contact your Congressional representative. It is imperative that the safety of the average citizen is protected, not the safety of big business' profit.
—–

At Borchardt Law Firm, we wish for no family to ever experience incapacitating tragedies due to truck accidents. Our firm has the experience and the drive necessary to continue to strive for the improved protection of future generations of Texans. If you or a loved one has ever suffered from a related misfortune and feel that your safety was overlooked, don't hesitate to contact a lawyer to discuss any legal compensation you might be entitled to. Borchardt Law Firm represent clients over many areas in Texas; feel free to give us a call.
Toll Free: 866.832.9300
Phone: 817.332.9300
Fax: 817.332.9301
firm@attorneysmb.com
1300 South University Drive, Suite 500
Fort Worth, Texas 76107
For easy access to blog updates, follow us on Twitter: @AttorneysMB