The food and drug administration (FDA) is adding new safety warnings about possible risks while taking statins, a class of drugs mainly used to help lower cholesterol levels. Increased cholesterol levels are commonly associated with heart problems, leading to several statins to be used in the prevention of cardiovascular diseases. However, research has shown a number of statins being linked to risks of memory loss and elevated blood sugar. Though none of the side effects have been reported as severe, several drugs will undergo label changes, including Lipitor, Crestor, and Zocor, all medication used to prevent heart-related problems associated with cholesterol.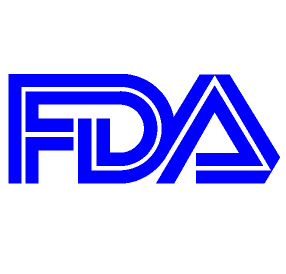 The new labels will warn of these potential risks and will also include a warning about elevated blood sugar associated with diabetes. Studies show the risk between statins and type 2 diabetes is small, but should still be carefully monitored. Doctors want to continue to inform patients that though the benefits of statins still outweigh the risks, it is best to be cautious and double check with your doctor to see if the medications are best for your conditions. Doctors are encouraging all patients to talk to their doctor to discuss any possible side effects they may be affected by.
As the FDA takes a closer look into the potential risks of statins, they have also decided to remove a different warning on the medications labels. Statins previously had labels warning of liver damage and recommended routine testing of the liver enzymes, but will now change the recommendation to a single test when patients first begin taking the drug. The FDA has found that severe liver damage is rare, and continuous testing of the liver enzymes does not show to be efficient in finding liver damage.
—–

When taking a prescription medication or any medication, it is imperative to read all warning labels. If you have a question or concern about any stated or not stated side effect, don't hesitate to contact your doctor or pharmacist. If you or a loved one have ever taken a medication and felt you were not properly warned about side effects that you experienced, contact an attorney to discuss your legal options. At Borchardt Law Firm, we have seen and dealt with many failed prescription drug cases and feel the work we do will continue to protect future generations of Texans. Feel free to give us a call.
Toll Free: 866.832.9300
Phone: 817.332.9300
Fax: 817.332.9301
firm@attorneysmb.com
1300 South University Drive, Suite 500
Fort Worth, Texas 76107
Sources:
http://abcnews.go.com/Health/wireStory/fda-adds-safety-information-statin-drugs-15810408#.T1TlwtUizcs
—–
EXCERPT:
—–
KEYWORDS:
—–