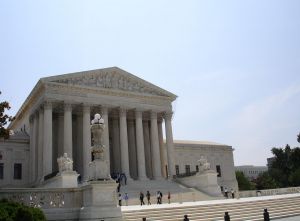 The U.S. Food and Drug Administration approved the first generic form of the diabetes drug, Actos, on August 17, 2012. Actos (pioglitazone) is used for patients with type 2 diabetes; it is designed to help bodies effectively use the insulin it makes and stops the liver from making unnecessary sugar. Although regulating these processes is important, prospective and current consumers should be wary of the ties Actos has with increased risk of bladder cancer and heart failure.
Typically, the approval of a generic drug is to be celebrated because it allows greater, more affordable access to quality drugs for Americans. However, Actos has been accumulating lawsuits in recent years because of its ties with bladder cancer. The brand-name drug already has a Black Box Warning due to its ties with causing or worsening heart failure. In the words of patient advocate Trisha Torey, a "Black Box" or "Boxed" Warning is the strongest form of warning issued by the FDA about a drug, the step taken just short of removing the drug from the market.
So, if Actos has been proven to be harmful and lawsuits are continuing to be filed, why did the FDA follow through with this approval? In 2011 the FDA announced that prolonged use of Actos at a high dosage may increase risk of bladder cancer and the warning was added to the label. By definition, generic drugs are similar to brand-names "…in dosage form, safety, strength, route of administration, quality, performance characteristics and intended use." (FDA Website) The generic, Pioglitazone, has met all of the standards as the innovator drug and is assured by the FDA in having the same quality, strength, purity and stability as Actos.
Although generic prescriptions are less expensive, there is a hidden cost to consumers. Even though the two products are nearly identical, brand name drug manufacturers are able to be sued while generics are not in most cases. Because of the prevalence of this potentially dangerous drug, it is extremely important for consumers to be aware and informed.
—–

If you have been wrongfully affected by Actos and this case resonates with you, we encourage you to take action. You may be entitled to compensation. At Borchardt Law Firm, we hope that the work we do on behalf of injured victims will protect future generations of Texans. If you have any questions, please feel free to contact our firm, 817-332-9300 or toll free at 866-832-9300.
For easy access to updates, follow us on Twitter: @AttorneysMB