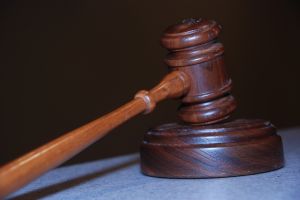 A verdict has finally been reached in the first transvaginal mesh lawsuit to go to trial. C.R. Bard, a medical device company, has been ordered to pay a significant amount in damages for the horrific complications it caused one patient after being implanted with an Avaulta device. This woman suffered incapacitating complications as her implant began to cut into surrounding tissues and organs, leaving her with many painful corrective surgeries. After years of legal battle, her family may have finally found justice. The jury deemed that Bard was 60% liable for the damages caused by the product, and the operating doctor 40% responsible for faulty implementation of the device. However, the doctor will not be forced to pay in the settlement.
Surgeries involving transvaginal mesh have proven the risk for disastrous consequences. Some side effects include organ perforation, extreme pain, infection, bleeding, urinary problems, mesh contraction and mesh erosion through the vagina. After such complications ensue, multiple surgeries are often required to remove the device and reconstruct any damage it caused. These complications may leave a patient in severe and chronic pain for long periods of time. A patient may suffer for years after their original surgery from debilitating pain and discomfort.
According to the Legal Examiner, "On July 13th, 2011, the FDA released an updated safety concern that stated 'serious complications associated with surgical mesh for transvaginal repair of POP are not rare'" It was ultimately decided that transvaginal mesh products are high risk and are not more effective than more traditional, non-mesh procedures. Across the United States, there are thousands of transvaginal mesh lawsuits being filed, against many different manufacturers. The Sacramento Bee states that over 47,000 women have received an Avaulta implant, and that there are currently over 650 lawsuits against Bard pending. Johnson & Johnson, another notable medical device manufacturer faces over 1,400 transvaginal mesh lawsuits.
What does all this mean? If you have suffered serious side effects due to a transvaginal mesh implant, you could be eligible to receive justice and compensation for your troubles. At least one jury has decided in favor of the victims of such defective medical devices. Don't hesitate to contact a lawyer and find out what potential your case may hold.
—–

At Borchardt Law Firm, we wish for no family to ever experience incapacitating tragedies due to defective medical devices. Our firm has the experience and the drive necessary to continue to strive for the improved protection of future generations of Texans. If you or a loved one has ever suffered from a related misfortune and feel you were not properly warned about the potential risks, don't hesitate to contact a lawyer to discuss any legal compensation you might be entitled to. Borchardt Law Firm represent clients over many areas in Texas; feel free to give us a call.
Toll Free: 866.832.9300
Phone: 817.332.9300
Fax: 817.332.9301
firm@attorneysmb.com
1300 South University Drive, Suite 500
Fort Worth, Texas 76107