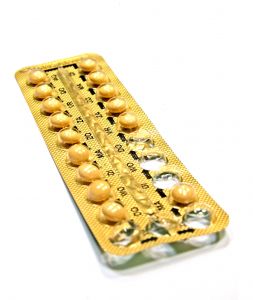 The birth control drugs Yaz, Yasmin and Ocella are facing increasing litigation citing some serious complications. According to the San Francisco Chronicle, a recent study listed Yaz and Yasmin as the second worst drugs on the market for adverse events. Between Yaz and Yasmin alone, over 8,000 adverse side effects were reported to the FDA in 2011. A recent FDA study suggested that Yaz and other similar drugs could increase the risk of blood clots, deep vein thrombosis, and pulmonary embolism by up to 74%. Even though all oral contraceptives carry the risk for blood clots, these new and supposedly more advanced drugs may actually create a much higher incidence of blood clots and other related complications. Such strong experimental evidence and high rate of side effect complaints led the FDA to order stronger warning labels on Yaz, Yasmin and Ocella in April of this year.
What are deep vein thrombosis and pulmonary embolism? Deep vein thrombosis refers to a blood clot that forms in a deep vein. This usually occurs in the legs or pelvis and can cause swelling, pain, and even ulcers. This situation can become very serious when the blood clot dislodges and travels through the bloodstream, eventually blocking lung arteries; this is known as pulmonary embolism. Some symptoms include difficulty breathing, chest pain, and palpitations, but in extreme cases effects of pulmonary embolism can be collapse, extremely low blood pressure, and sudden death.
Drospirenone, an active ingredient in these contraceptive drugs, is the culprit of such adverse effects. It is a synthetic progestin that has been linked with forming blood clots, deep vein thrombosis, and stroke. Two 2011 studies reported finding a two-to-three times increased risk for blood clots when using drospirenone contraceptives.
Bayer, the manufacturer of these drugs, has already paid millions in settling lawsuits against their drospirenone oral contraceptive products. The company faces over 12,000 lawsuits. As of this April, Bayer pledged to pay out over $400 million to settle nearly 2,000 cases, at an average of around $200,000 per case. If you or a loved one has developed blood clots or even more serious related complications while using Yaz, Yasmin or Ocella, don't hesitate to contact a lawyer about your case's potential. Due to Bayer's pledge, now could be a very good time to file your claim.
—–

At Borchardt Law Firm, we wish for no family to ever experience incapacitating tragedies due to defective medicines. Our firm has the experience and the drive necessary to continue to strive for the improved protection of future generations of Texans. If you or a loved one has ever suffered from a related misfortune and feel you were not properly warned about the potential risks, don't hesitate to contact a lawyer to discuss any legal compensation you might be entitled to. Borchardt Law Firm represent clients over many areas in Texas; feel free to give us a call.
Toll Free: 866.832.9300
Phone: 817.332.9300
Fax: 817.332.9301
firm@attorneysmb.com
1300 South University Drive, Suite 500
Fort Worth, Texas 76107