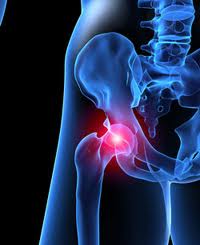 Although the recall on Johnson & Johnson's metal-on-metal DePuy hip replacement was in August of 2010, the problems are far from over. Johnson & Johnson created the Pinnacle hip replacement as a second generation of DePuy, and it has already begun suffering similar results to its predecessor. According to Fox News, it is estimated that over 10% of Pinnacle hip replacements will fail within the next 2-3 years. At Borchardt Law Firm, we have seen many cases protesting the hazards of DePuy's metal-on-metal hip replacement surgery, and it seems that litigation over this defective medical device still has a long road ahead.
After a costly $3 billion dollar recall on the DePuy product, Johnson & Johnson could still pay $5 billion dollars to cover revision surgeries for affected patients. There are 1600 lawsuits filed with the U.S. District Court for Northern Texas alone. The statistics on DePuy failure rates continue to look very grim. It is currently believed that DePuy will see a 49% failure rate after just 6 years, a number that is four times what DePuy cited when it decided to recall the product. Additionally, this failure rate is expected to rise to 80% at 8 years after surgery.
The complications of a metal-on-metal hip replacement can be extremely severe. Problems after surgery range from pain, swelling, limited mobility, trouble walking, and dislocation, to a very serious disease called metallosis. The grinding that occurs between parts of the hip replacement can release metal debris into the body and bloodstream, causing the blood levels of chromium and cobalt to become dangerously high. This metal poisoning in the blood can cause cardiovascular, neurological, thyroid and renal issues in the body as well as destroying muscle, tissue, and bone.
In light of the current situation, the FDA has recently stated that they see no reason to continue the usage of metal-on-metal products in hip replacement surgeries. Many doctors have begun to refuse using them altogether, because the extreme risk of exposure to dangerous substances can render any proposed benefits negligible. Ultimately, it has been proven that the DePuy hip replacement and other metal-on-metal systems can be very unsafe and potentially life-threatening to patients, warranting deep concern over the continuing presence of such products on the market and concern that manufacturers and physicians take responsibility for exposing patients to danger.
—–

At Borchardt Law Firm, we wish for no family to ever experience incapacitating tragedies due to defective medical devices. Our firm has the experience and the drive necessary to continue to strive for the improved protection of future generations of Texans. If you or a loved one have ever suffered from a related misfortune and feel you were not properly warned about the potential risks, don't hesitate to contact a lawyer to discuss any legal compensation you might be entitled to. Borchardt Law Firm represent clients over many areas in Texas; feel free to give us a call.
Toll Free: 866.832.9300
Phone: 817.332.9300
Fax: 817.332.9301
firm@attorneysmb.com
1300 South University Drive, Suite 500
Fort Worth, Texas 76107