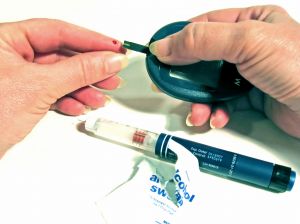 The FDA has recently announced that they will be investigating the safety of several diabetes medications due to some troubling scientific evidence. A group of academic researchers took pancreatic tissue samples from patients who had been taking these diabetes medications found that some of the patients had inflammation and cellular changes that often precede cancer, according to the Associated Press. The FDA has previously issued warnings about the risk of pancreatitis (an inflammation of the pancreas), but this is the first time they have warned the public about the risk of developing pancreatic cancer. Byetta, made by Bristol-Myers Squibb and Januvia, manufactured by Merck are two such diabetes drugs that have caused concern.
Pancreatitis can be a very dangerous condition. Alone, the inflammation of the organ can cause serious complications like difficulty breathing and kidney failure. However, the inflammation associated with pancreatitis can actually lead to the development of cancer. In fact, Drugwatch states that all forms of pancreatitis predispose one to developing carcinoma in the pancreas.
Multiple studies have linked Byetta and Januvia to pancreatic cancer. A Johns Hopkins study found that people taking Byetta, Januvia, or another diabetes drug Bydureon had double the rate of acute pancreatitis than those not on those medications. Additionally, a study published in Gastroenteology asserts that the use of Januvia, Byetta, or Bydureon increased the odds ratio for reported pancreatitis 6-fold. Given that pancreatitis always carries the risk of the development of cancer, the correlation between these drugs and pancreatitis is quite disconcerting. Problems with Byetta and Januvia are not new. The San Francisco Chronicle reports that in 2007 the FDA warned that it had received a high volume of reports linking Byetta and pancreatitis. A similar warning was issued in 2009 for Januvia.
The pancreas is a very important bodily organ. It regulates the levels of many hormones and enzymes within the body, and controls sugar production. Don't underestimate the risks involved with these defective medications. Too often crucial warnings about these drugs are left off of the labels or withheld from physicians, or simply overlooked in aggressive marketing schemes. No one wants themselves or a family member to be the death that finally forces a medication off the market. Contact a lawyer today if you believe you may have been adversely affected by a defective prescription drug.
—–

At Borchardt Law Firm, we wish for no family to ever experience incapacitating tragedies due to defective medicines. Our firm has the experience and the drive necessary to continue to strive for the improved protection of future generations of Texans. If you or a loved one has ever suffered from a related misfortune and feel you were not properly warned about the potential risks, don't hesitate to contact a lawyer to discuss any legal compensation you might be entitled to. Borchardt Law Firm represent clients over many areas in Texas; feel free to give us a call.
Toll Free: 866.832.9300
Phone: 817.332.9300
Fax: 817.332.9301
firm@attorneysmb.com
1300 South University Drive, Suite 500
Fort Worth, Texas 76107
For easy access to blog updates, follow us on Twitter: @AttorneysMB