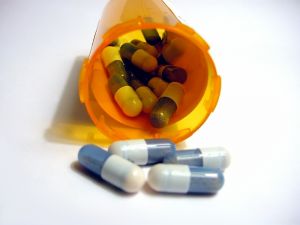 Multidistrict Litigation (MDL) on the problematic drug Pradaxa has been moved up to begin in March of 2014, as opposed to previously scheduled August 2014. There are currently over 175 cases pending in this MDL in Southern Illinois. In preparation for the upcoming proceedings, both the plaintiffs and Boehringer Ingelheim, the manufacturer of the anticoagulant Pradaxa, have begun compiling documents and records pertaining to the case. Chief Judge David Herndon, the presiding judge over this MDL, reported to The Madison-St. Clair Record that, "We're really starting now to get to the meat of the litigation … [the] pace is picking up more."
Pradaxa hit the market in 2010 as an alternative to warfarin, the more traditional medication designed to treat atrial fibrillation (an irregular heartbeat) and other conditions associated with blood clots. Pradaxa was touted (and heavily marketed) as requiring fewer doctor visits, dietary restrictions, and blood tests to adjust dosage than warfarin. However, this is the very reason Pradaxa may be trouble, because consumers are not properly administering the drug or performing thorough oversight of its effects, under the assumption that Pradaxa is a "one size fits all" medication. Both Pradaxa and warfarin may cause uncontrolled bleeding, however, there is an antidote to stop bleeding caused by warfarin, but no such antidote for Pradaxa exists. Many plaintiffs note that once bleeding begins, there is nothing doctors can do to stop it, and family members may have to simply watch a loved one bleed to death. The combination of improper usage and oversight and the lack of antidote for uncontrollable bleeding makes this drug exceptionally dangerous.
According to Drugwatch, after just two years on the market, Pradaxa has been linked to over 500 deaths and nearly 4,000 adverse effects in patients, including reports of stroke, hemorrhage, acute kidney failure and about a dozen cases of liver failure. Although hundreds of lawsuits are currently pending, some attorneys involved with the litigation predict that Boehringer Ingelheim will face thousands more claims over the next few years.
The aggressive marketing of Pradaxa makes the dangers of this drug a particular problem. Boehringer Ingelheim reportedly spent $464 million on advertising to promote the drug. This marketing was highly effective and, as many claim, highly deceptive. Plaintiffs allege that Pradaxa failed to label the product and warn consumers of the drug's actual dangers and the lack of treatment method in cases of uncontrolled bleeding, and to properly warn consumers of dosage restrictions and hazards for at-risk populations such as older people or those with preexisting gastrointestinal problems. These are just a few among many complaints filed against Pradaxa and its marketing practices.
The take home message from this article is one of caution and opportunity. Consumers must be aware of the potential dangers when taking a new drug, as risks may be much more serious than drug manufacturers assert. However, it is not too late to file your claim against this defective medicine. As litigation builds momentum, make sure you know what justice you might be entitled to due to the devastating effects this drug may have.

At Borchardt Law Firm, we wish for no family to ever experience incapacitating tragedies due to defective medicines. Our firm has the experience and the drive necessary to continue to strive for the improved protection of future generations of Texans. If you or a loved one has ever suffered from a related misfortune and feel you were not properly warned about the potential risks, don't hesitate to contact a lawyer to discuss any legal compensation you might be entitled to. Borchardt Law Firm represent clients over many areas in Texas; feel free to give us a call.
Toll Free: 866.832.9300
Phone: 817.332.9300
Fax: 817.332.9301
firm@attorneysmb.com
1300 South University Drive, Suite 500
Fort Worth, Texas 76107
For easy access to blog updates, follow us on Twitter: @AttorneysMB